Best business to start in Goa – Top 10 ideas and opportunities to consider before starting a new, profitable, low investment and small scale business in Goa India
List of top 10 best businesses to start in Goa
There are many good ideas that must be considered to start a new business in Goa and here are some of the top 10 best business and investment options selected:
Catering business
Start a catering business to cater to all the parties, weddings and events of individuals. As the business grows, you will be able to serve the needs of not only those in close vicinity but also to those in far flung areas.
You need to consider availability of cooks and waiters, storing place for utensils, transport needs and late night duty.
Fishing business
Go fish ! If you have a natural flair for fishing ( and a hobby too), it makes sense to check out all the ways of making money by catching fish. This is a labour intensive industry. You need to consider all the aspects of fishing trawlers, the fishing season (including the 60 day ban period) and more. Traditional fishing has given way to large-scale mechanised trawling.
The fishing industry provides employment for about forty thousand people in Goa. Also you may not catch fish every time you cast your nets !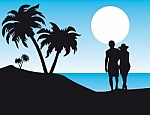 Hotel business
Start a small hotel for tourists – both for Indians and foreigners. The typical size could be 12 – 20 rooms. Points that need to be looked into include whether you are looking at a beach hotel, or a city hotel, seasonal tourists or tourists the year round and many other factors.
One sure way of quickly getting your hotel business up and running, is to buy an existing running hotel which is up for sale. Also you need to provide foreign tourists with in house money exchange facility and WI FI for all guests as an incentive.
Real Estate business
Buying residential plots and selling flats or apartments is a good business idea. Then again, the real estate business has its ups and downs, is requires more capital than other businesses.
Real estate can be bought by Indians and NRIs (Non Resident Indians) from across the world. Foreigners need to check the FEMA (Foreign Exchange Management Act) rules before buying any properties in India. Also OCIs or Overseas Citizens of India cannot buy agricultural properties or plantations in India.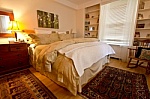 Mining business
The land away from the coast is rich in minerals and ores and mining forms the second largest industry, after tourism. Mining in Goa focuses on iron ore, Bauxite, manganese, clay, limestone and silica. The Marmagoa Port handles tonnes of cargo and accounts for over 39% of India's Iron Ore exports.
Mining has been stopped for the last couple of years in Goa as per Supreme Court directives, due to rampant illegal mining and improper permits.
Agriculture business
Agriculture, while of shrinking importance to the economy over the past four decades, offers part-time employment to a sizeable portion of the populace. Rice is the main agricultural crop, followed by areca, cashew and coconut. The main cash crops are coconuts, cashewnuts, arecanuts, sugarcane and fruits like pineapples, mangos and bananas.
It is worth mentioning that Agricultural income in India is Income tax free income.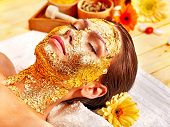 Tourism business
Goa is visited by large numbers of international and domestic tourists each year for its beaches, places of worship and world heritage architecture. It also has rich flora and fauna, owing to its location on the Western Ghats range, which is classified as a biodiversity hotspot.
It makes sense to start any tourism related business in Goa like water sports, ticketing, sightseeing tours for which Goa tourism department issues licences. Note that the majority of foreign tourists who visit Goa, year after year, are from Russia and the UK.
Tourism is generally focused on the coastal areas of Goa, with decreased tourist activity inland.
Laundry business
This segment of a profitable, low investment business can be started in one of the industrial estates in Goa. There are a total of about 20 industrial estates, of which the Verna, Pilerne, Kundaim and Tivim rank among the best industrial estates in Goa.
Franchise business
MacDonald has no franchise / branch in Goa. KFC has two – one in Panjim and the other in Margao. Flipkart has recently announced their plans to go offline as well. Among the many successful franchises operating in Goa is the Monginis cake shop.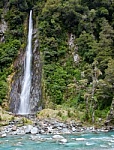 Wedding planners / decorators 
Goa is a beach destination for weddings and wedding receptions. A number of wealthy families and individuals across India and from abroad are very keen in getting married in Goa – Catholic style.
Wedding planners, decorators and all those who can put together a wonderful wedding for the couple, can make lots of money.
One of the best India entry consulting firm in Goa is : Wealth Care Management, Near Loyola School, Margao, Goa, India 403601. Tel: 9822482374.
Note: Even foreign nationals can start a business in India.
ALSO REFER
How to get admission in Goa Medical College
Which is the best hotel to stay in Goa