Best banks to take education loan in India – List of top 10 government and private banks to get student educational loans for studying in India and abroad. These banks provide financial support to deserving students for pursuing higher professional or technical education.
List of top 10 best banks to take education loan in India
Axis Bank Educational Loan for students
Axis Bank's Education Loan aims to provide the much needed financial support to deserving students for pursuing higher professional or technical education in India and abroad. The education loan would be provided to those students who have obtained admission to career-oriented courses e.g. medicine, engineering, management etc., either at the graduate or post-graduate level.
The quantum of finance under the scheme is capped at Rs 10 lacs for studies in India and Rs 20 lacs for studies abroad, which would cover tuition fees, hostel charges (if any), cost of books, etc. The minimum amount of education loan would be Rs 50,000. The Quantum of Loan can be higher subject to eligibility and cost, on a case-to-case basis.
No margin is required for education loans upto Rs 4 lacs. For loans above Rs 4 lacs, 5% margin for studies within India and 15% for higher studies overseas is necessary.
The bank will convey its decision within 15 working days from the date of receipt of the application provided the application is complete in all respects. The computation of 15 days shall starts from the day on which all documents required for a proper appraisal of the application are provided by the Customer to the bank.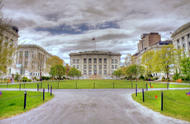 State Bank of India Student Loan
The Education loan granted by SBI is a term loan granted to Indian Nationals for pursuing higher education in India or abroad where admission has been secured. There is a repayment period of upto 12 years after Course Period + 12 months of repayment holiday. No processing or upfront charges are levied on Education loans.
All students who approach the bank for an education loan for more than Rs 4 lacs for Studies abroad will be required to make a deposit of Rs 5000/-. If the applicant avails of the loan, the amount of Rs 5000/- will be adjusted against the contribution of margin money by him.
If no margin is payable by him, the amount may be adjusted against the interest payable on the loan. If the applicant does not avail of the loan within a period of 4 months of sanction of the loan, the amount will be appropriated by the bank.
However the expenses connected with the Title investigation Report (TIR) of the borrower / Guarantor and valuation reports on the same will be borne by the borrower.
The Courses covered –
a. For studies in India:
Graduation, Post-graduation including regular technical and professional Degree/Diploma courses conducted by colleges/universities approved by UGC/ AICTE/IMC/Govt. etc
Regular Degree/ Diploma Courses conducted by autonomous institutions like IIT, IIM etc
Teacher training/ Nursing courses approved by Central government or the State Government
Regular Degree/Diploma Courses like Aeronautical, pilot training, shipping etc. approved by Director General of Civil Aviation/Shipping/ concerned regulatory authority
b. Studies abroad:
Job oriented professional/ technical Graduation Degree courses/ Post Graduation Degree and Diploma courses like MCA, MBA, MS, etc offered by reputed universities
Courses conducted by CIMA (Chartered Institute of Management Accountants) – London, CPA (Certified Public Accountant) in USA etc.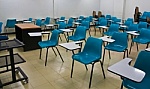 HDFC Bank Educational Loan
When you take an Education loan from HDFC Bank, you enjoy triple benefits of :
Faster loan – Their loan sanction and disbursal is one of the quickest with easy documentation and doorstep service.
Competitive pricing – Their loan rates and charges are very attractive
Transparency – All charges are communicated up front in writing along with the loan quotation.
The prepayment charges are upto 4% of the Outstanding Balance prepaid, if loan is foreclosed/ part prepaid during Moratorium (along with and in addition to due/accrued interest, if any, and other amounts due and/or payable by the Borrower to the Bank). No prepayment charges will be charged if loan is foreclosed / part prepaid any time after expiry of the Moratorium.
Also, a co applicant is required for all full time courses. Co-applicant could be Parent/ Guardian or Spouse/ Parent-in-law (if married).
HDFC Bank, for it's overseas education loan, partners with Credila- India's first dedicated education loan specialist. Customizing solutions, they home deliver education loans. Students can find out their loan eligibility even before they start applying to the Universities.
Quick and unique service makes Credila the preferred and trusted choice of thousands of Indian students, pursuing 950 different courses, in over 4000 educational institutions, across 36 countries.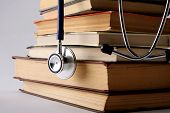 Bank of India Education Loan
The Star Educational Loan Scheme aims at providing financial support to deserving/ meritorious students for pursuing higher education in India and abroad. The main highlight of the loans is that meritorious students are provided with an opportunity to pursue education with the financial support on affordable terms and conditions.
The expenses covered for the loan include
Fee payable to college/school/hostel.
Examination/Library/Laboratory fee.
Purchase of books/equipment's/instruments/uniforms.
Caution deposit/building fund/refundable deposit supported by Institution bills/receipts.
Travel expenses/passage money for studies abroad.
Purchase of computers – essential for completion of the course.
Insurance cover for the student.
The courses covered for education abroad include:
Graduation: For job oriented professional/technical courses offered by reputed universities.
Post-Graduation: MCA, MBA, MS, etc.
Courses conducted by CIMA – London, CPA in USA, etc.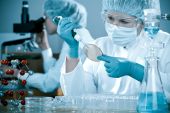 Bank of Baroda Student Education loan
Whether you are planning school education (nursery to standard XII) of your child, pursuing a graduate or post-graduate degree, the Bank of Baroda Education Loans, can help finance your ambitions and goals.
The Baroda Gyan product is a loan product specially designed for students pursuing Graduation, Post – Graduation, Professional & Other courses in India. The loan features include: No processing charges, No Margin on loans upto 4 lacs and Free Debit Card.
The Eligibility criteria includes : Students must be resident Indian and must have secured admission to defined courses. Also, additional concession of 1.00% is given to the students who have sought admission in premier institutions viz. IIMs, IITs, IIFT, AIIMS, AFMC , ISB, NITs, XLRI, MDI, SPJIMR, IISC, SPJIM.
The Bank also offers the Baroda Scholar product that offers financial assistance to students going abroad for Professional / Technical studies. The loan offering is designed to empower you with the financial capability to realise your dreams.
The other banks that make it to the list of top 10 best banks to take education loan in India includes:
Punjab National Bank
Indian Bank
IDBI Bank
Central Bank of India
Union Bank
ALSO REFER
List of medical colleges in India
List of health insurance companies in India
List of pharmaceutical companies in India
List of boarding schools in India